Highly Motivated Life Coach, Celebrated Author, Global Speaker, Trusted Advisor,
Corporate Trainer, Leadership Consultant, Serial & Social Entrepreneur
Celebrated Social Entrepreneur & Change Expert 
With a global footprint of social projects impacting the lives of millions, Sajid is widely considered as one of the leading social entrepreneurs and changemakers in the world. As a Consultant, Trainer and Advisor his clients include Citibank, Shell, BNP Paribas, HSBC, Nomura, Mercy Mission, IBA, Al Sharq and many more.
As a presenter, Sajid Hussain possesses the rare ability to inspire an audience to take action and make a positive change in their lives and communities. He is knowledgeable about theories and methods in designing, developing and delivering successful programmes on entrepreneurship and business solutions for individuals, corporates and charities that lead to individuals realising their potential, teams providing impactful results and organisations achieving beyond their targets.
His #1 international bestsellers The Gift for young Muslim and aspiring entrepreneurs has been widely received around the world and his new book The Impact a must read for everyone who wants to make a social change in society has now been launched; making him one of the most eagerly anticipated authors in the world in the field of entrepreneur and social entrepreneurship.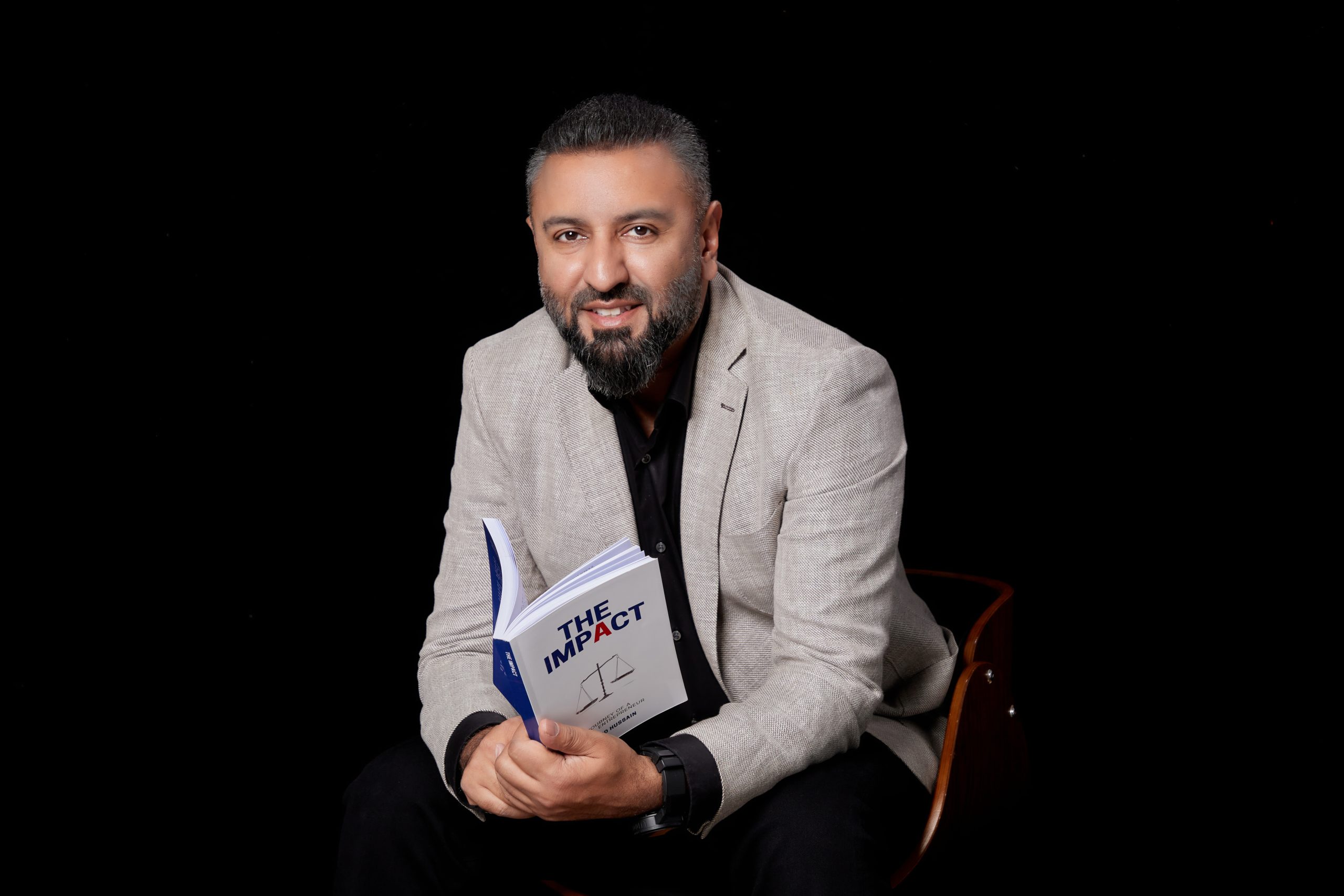 "Sajid Hussain is certainly a major social changemaker and influencer of our time and has been an amazing mentor to me."
"Amazing journey of life that has made me thirst for more. The value of the life lessons shared by Sajid are priceless, great gems to push foward in life."
"I enjoyed reading THE IMPACT and benefited from its spirituality and call to uprightness and honest endeavour."
"Masterpiece, this book is a living example for all young aspiring entrepreneurs that you can achieve great heights. Take the step!"
"What a man, what a man, what a mighty good man, Yes he is! The only way to describe Sajid and all that he does, Amazing."
"Outstanding... I could never imagine that someone could achieve such heights having faced so many challenges. Bravo Sajid for inspiring us."
Why Sajid Hussain is a Leader to Social Entrepreneurs
Sajid Hussain is one of the top social entrepreneur experts in the world, having successfully launched over 12 businesses globally, 35 social and charitable projects impacting millions of lives in the process. Sajid provides ongoing coaching and consultancy to numerous prominent industry leaders around the world to drive positive change for a better future.
Stay connected with Sajid daily